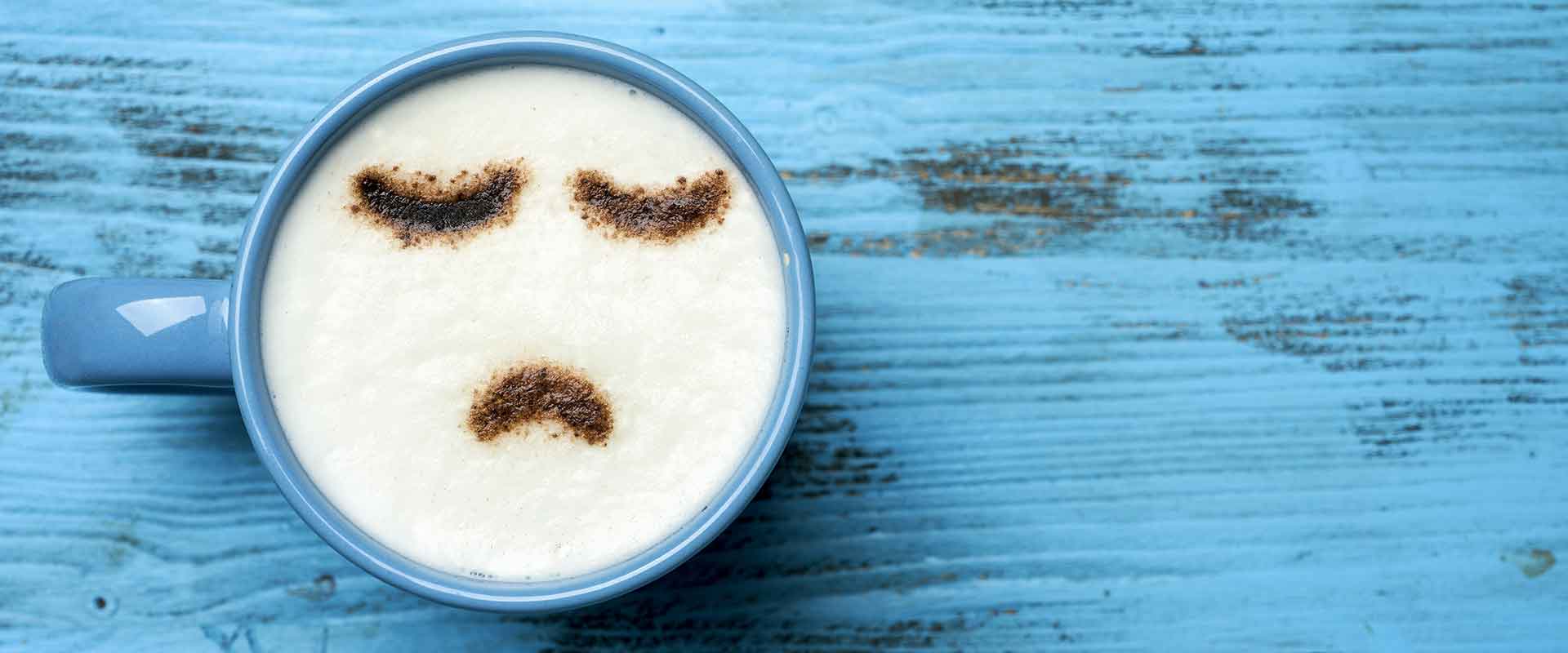 January can be hard on your workforce. The excitement of the festive season seems a distant memory, people are feeling the pinch after Christmas; the days are dark and short, and the weather is bleak.
Top this off with seasonal illnesses and failed New Year's Resolutions, and you get an amalgamation of disappointment and frustration. You may begin to see the morale of your workforce hit an all-time low.
'Blue Monday', the so-called most depressing day of the year, is fast approaching. The combination of being fed up with winter, post-Christmas credit card bills, bleak weather, and the back to work blues supposedly reach a head on the 21st January.
While the concept of Blue Monday may just be pseudoscience, January does bring a focus on mental health. So, what can organisations do to ensure the wellbeing of employees and stop productivity from taking a nosedive?
How can you improve the mood in your workplace?
While every business will experience the winter blues to some degree, this shouldn't be accepted as an inevitable aspect of the new year.
Below are a few ideas to help you raise a smile and keep your workforce cheery and motivated in January and beyond.
Encourage exercise
Low mood can tempt people into staying indoors and avoiding exercise but being active is great for physical and mental health.
Health psychologist Dr Kelly McGonigal explains, "When you exercise, it increases endorphins, dopamine, adrenaline and endocannabinoid - these are all brain chemicals associated with feeling happy, feeling confident, feeling capable, feeling less anxiety and stress and even less physical pain."
Encouraging staff to take a quick walk at lunchtime will blow away the cobwebs and give them a much needed pick me up. When your employees are back in the office, make sure that you leave the office blinds open where possible to let the light in.
Offer flexible working hours
Travelling to and from work in the dark can have a negative effect on your employee's wellbeing, not to mention the greater risk of accidents and injuries on the roads. Research by industry specialist AX found road accident rates spike by 7.45% during the winter period of November to March, with the evening commute between 16:00 and 18:00 accounting for nearly a fifth of incidents on any given day.
By giving employees the chance to work from home if possible or avoid rush hour traffic by staggering start and finish times, you can help to keep your employees safe and well.
Being flexible over where or when staff carry out their work can also allow employees to fit their work around the things that make them happy, such as their hobbies and family time, while there's still daylight to be enjoyed.
Good mood foods
It may be tempting to fill up on sugary treats in winter as the dark days and dreary weather can make you feel lethargic.
However, as tempting as they are, these foods only give a short-term boost in energy and can increase feelings of fatigue in the long run as the body comes down from the sugar high.
Consider providing employees with free healthy snacks such as fresh fruit and raw vegetables along with nuts and seeds to give them a natural boost of energy. These foods are high in fibre and good for our guts, which may be a driving factor for good mental health.
Epidemiologist Felice Jacka of Deakin University in Australia explains, "Whole (unprocessed) diets higher in plant foods, healthy forms of protein and fats are consistently associated with better mental health outcomes. These diets are also high in fibre, which is essential for gut microbiota. We're increasingly understanding that the gut is really the driver of health, including mental health, so keeping fibre intake high through the consumption of plant foods is very important."
Organise a social event
Workplace relationships and social connection are incredibly important for employee mental health and wellbeing.
Happiness expert Annie McKee, author of 'How To Be Happy At Work', says, "one of the ways we can make ourselves happy and feel more fulfilled in our workplaces is to build friendships with the people that work with us, work for us and even with our boss."
Encourage a social get together for staff to raise their spirits post festive season. This needn't be as excessive as the office Christmas party, but a small social event could help to give your employees a boost. Something as simple as a coffee morning can bring people together to catch up after the Christmas break.
Invest in development
A 2017 study by Snack Nation found a direct correlation between growth opportunities at work and happiness levels. According to a survey of over 500 US workers, those with "a lot" of growth opportunities at their job were nearly three times more likely to report being happy at work compared to those at companies offering no growth opportunities.
If some members of the team are feeling stuck in a rut, giving them something to strive towards can be a great motivational tool and great way to kick off the new year. Invest some budget into new training and development opportunities from one-day courses to longer term formal qualifications.
Not only will your business benefit from upskilling its staff, but employees will also appreciate the challenge and investment in their future.
Recognise and reward
As shown in a recent report by recruitment agency Robert Half, feeling appreciated is a key driver for employee happiness.
Laurence Vanhée, Chief happiness officer for Happyformance explains why, "People have an intrinsic need for recognition for their efforts, competences and accomplishments. Signs of recognition – coming from managers, but also colleagues, peers or customers – nourish motivation and self-esteem."
Everyone likes to feel valued for their hard work, and if achievements go unnoticed, employees may begin to feel demotivated and disengaged. So, it's important that employers recognise a job well done when they see it, and a quick 'thank you' may be all it takes to inject some enthusiasm back into your team.
If you're aware that some of your staff are consistently doing a good job but you haven't told them so, Blue Monday could be a great time to do it as it may help them to feel more positive and motivated.
Offer employee benefits
If you want to look beyond January and Blue Monday and boost morale on a long-term basis, employee perks are a great place to start. Death in service insurance could offer several advantages to both employers and employees.
Death in service insurance is a life insurance policy taken out by you, the employer on behalf of your employees. It aims to pay out a lump sum to employee's loved ones in the unfortunate event of their passing.
A death in service insurance policy covers employees at no cost to them and may offer peace of mind by ensuring their loved ones will be looked after financially in the event of their death. It is a low-cost way of providing a highly desirable benefit for your employees, which shows you care about your staff and their loved ones.
We provide the means for you to compare death in service insurance quotes from leading providers, quickly and efficiently.
Remember, whether Blue Monday or not, it's important to recognise the difference between an employee who feels down and someone who is suffering from clinical depression. Click here to read more about how you can spot the signs of depression in your employees and how you can offer support.