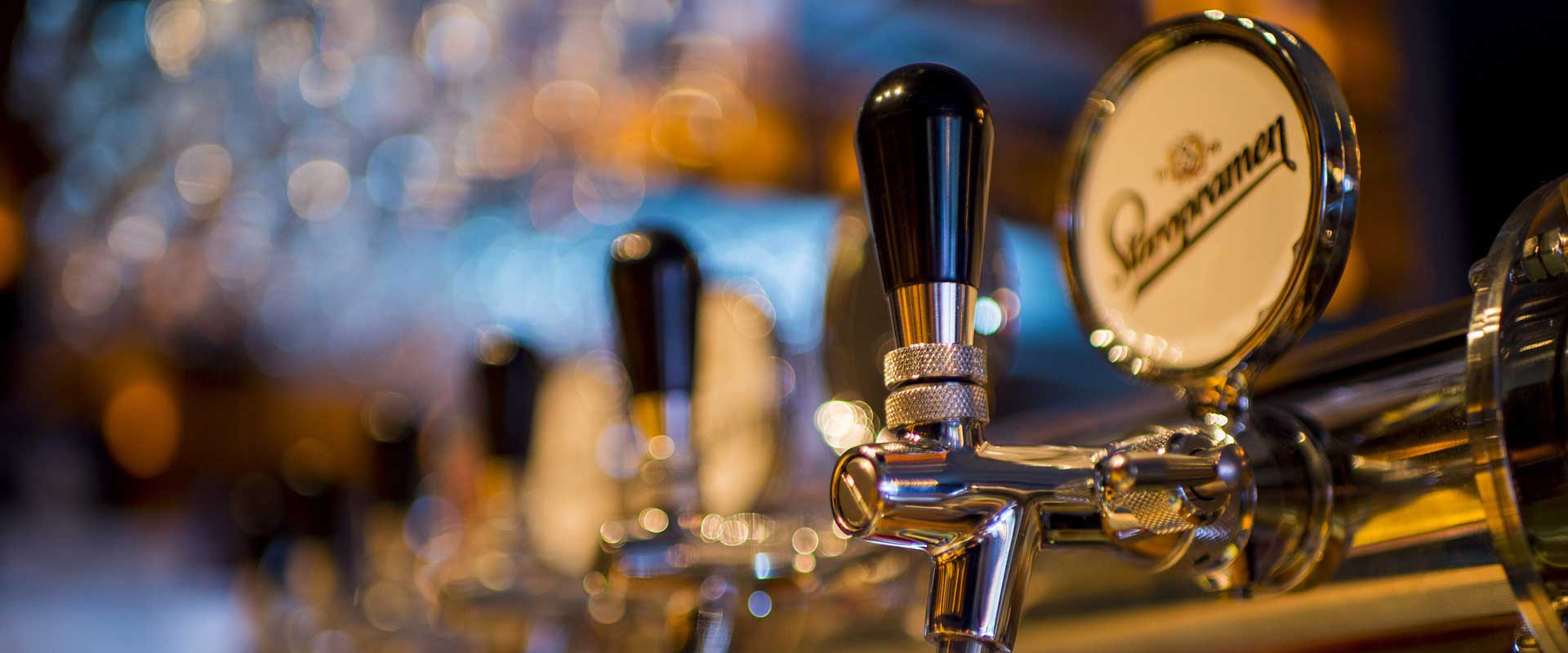 The festive season will see many of us eat, drink and be merry, perhaps a bit too merry in some cases! By the time the new year comes along, many are left feeling hungover, worn-out and dreading the return to work. Dry January has become a popular initiative with people hoping to put the excesses of Christmas behind them and reset their relationship with alcohol.
Dry January challenges people to adopt a fresh, healthy start to the new year by ditching the drink for an entire month.
Encouraging your employees to take a month off the booze can have great business benefits, including increased productivity and reduced absenteeism. Should you encourage your staff to take the challenge?
The effects of alcohol in the workplace
Alcohol is a positive part of life for many people and most of the time drinking alcohol doesn't cause any problems, but harmful levels of drinking can have several adverse impacts on workplaces such as:
Lower productivity - 40% of employers mention alcohol as a significant cause of low productivity while 23% of employees say they have experienced decreased productivity as a result of alcohol consumption. Lost productivity due to alcohol is estimated to cost businesses around 7.3bn each year.
Increased absenteeism - Between 3% and 5% of all work absence is caused by alcohol consumption as hangovers tempt many to call in sick.
Fraught workplace relationships - Hungover employees affect the wellbeing of their colleagues due to co-workers covering their shift in their absence, rectifying their mistakes or picking up the slack due to their low productivity.
Increased accidents - Drinking even small amounts of alcohol before or while carrying out work that is 'safety sensitive' will increase the risk of an accident. This is particularly relevant in workplaces where employees are required to operate heavy machinery such as forklifts.
How can employers reduce the risk of alcohol in the workplace?
There are a range of interventions that can be carried out within the workplace to address alcohol issues including:
• Organising social events that do not revolve around alcohol consumption
• Implementing a workplace alcohol policy which clearly states your organisation's position around alcohol within the workplace.
• Holding an alcohol awareness session for staff which helps build understanding about why an alcohol policy is needed and the benefits to the workforce.
• Ensuring employees can access support for mental and physical health issues which may lead them to drink more alcohol
Why run Dry January in your workplace?
The workplace can be a good place to help people identify alcohol problems and overcome them. Workplaces don't just suffer from the effects of alcohol - they can exacerbate the problem. Stress levels at work can contribute to increased drinking as employees turn to a tipple to help them relax and reduce anxiety.
Promoting external initiatives such as Dry January is a great opportunity to get the whole team together working towards a shared goal to improve employee wellbeing. Some benefits that may come from the team taking a month off booze together include:
• More energy leading to better performance
• Greater employee wellbeing
• Reduced absenteeism
• Greater productivity
• Social bonding between employees that isn't based around drinking
As well as a huge tick for any workplace wellbeing strategy, getting involved in the Dry January campaign in the workplace can be the perfect opportunity to raise money for charity!
Alcohol Change's Dry January site has a few resources for employers looking to get involved including:
• Tips for running a great workplace Dry January
• A dedicated mobile app
• Workplace event ideas
• Support with helping companies develop a workplace alcohol policy
• Workplace packs that include posters and flyers
To find out more about Dry January and how your business can get involved, visit Alcohol Change's Dry January website.