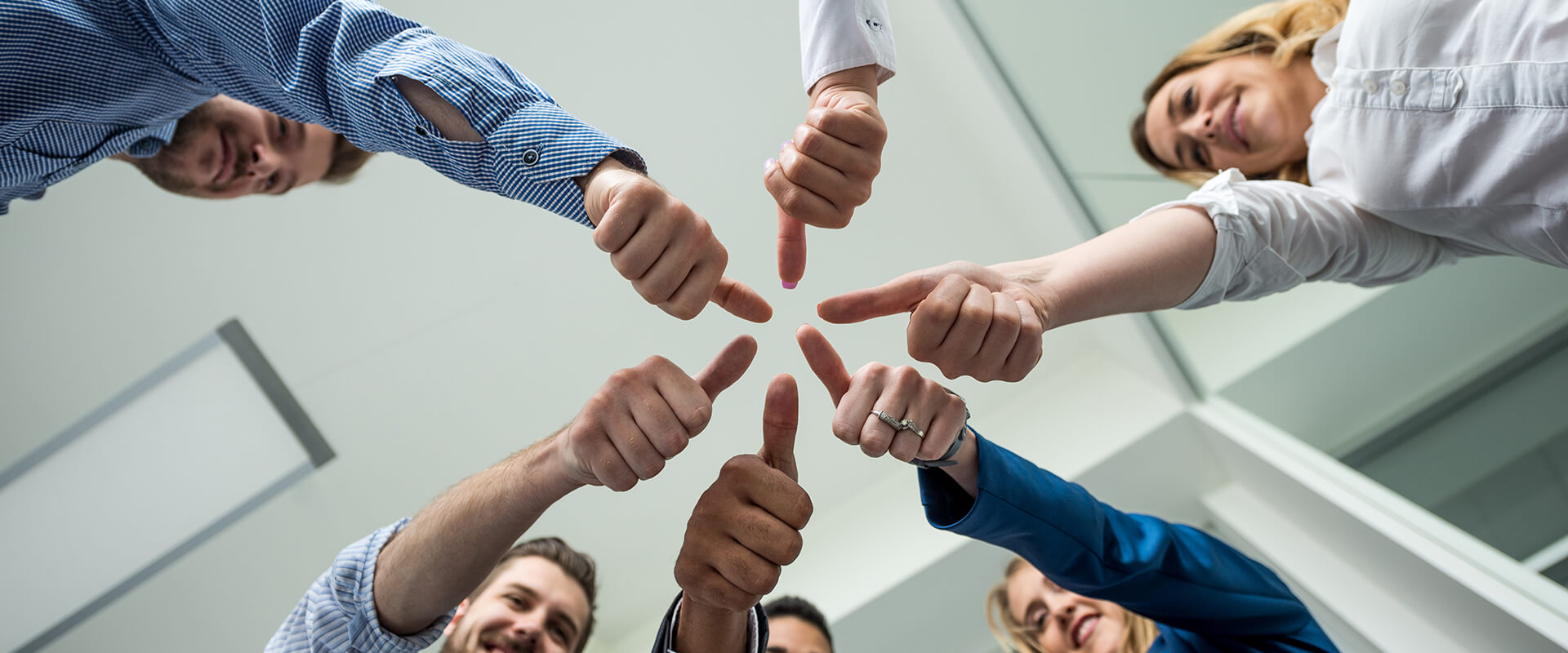 Great employees make great companies, but they may not stay loyal to you forever.
In fact, research conducted in 2021 found that 36 percent of millennial workers planned to leave their jobs within two years.
What's more, with the average cost of replacing a member of staff estimated at £12,000, poor staff retention could really make a dent in your recruitment budget.
But what can you do to stand a chance of keeping hold of your star players? Firstly, you must first understand what makes them tick.
Why do employees leave?
Understanding why people leave their jobs in the first place is key to improving staff retention. In 2020, the Employee Retention Report on American workers shed light on why employees moved on from their current roles in the previous year.
The number one reason? Lack of career development opportunities.
This was followed by health and family reasons, a want to improve work-life balance, retirement, enjoyment and ownership of work, a desire to leave bad managers, seek better cultural surroundings, relocate, a wish for better compensation and benefits and termination of employment.
So, what can you do to address these issues and prevent your star players from jumping ship?
Staff retention strategies
Have a read of the following seven strategies for some tips on keeping hold of your valued employees…
Make a good first impression
A positive employee onboarding process is a good first step to ensuring a new hire goes the distance with your company.
Onboarding is the process of integrating new employees into your organisation and covers everything from the first job advert, through to the interview and job offer to their first day on the job and the following six months.
According to research by Glassdoor, companies with strong onboarding processes can improve retention of new hires by a whopping 82 percent!
Some examples of best practice when it comes to welcoming a new starter include ensuring your employee has the equipment they need to do their job before they arrive, getting necessary paperwork out of the way as soon as possible and assigning your new starter a 'buddy' to show them the ropes and settle them in to their new environment.
Offer training and development opportunities
As we already know, a lack of career development opportunities is the number one reason employees leave their jobs. Ambitious employees are hungry to learn and develop their skills, and if they can't do that with their current employer, they'll become disgruntled and look elsewhere.
By offering meaningful training and development opportunities to your staff, you'll build on the existing skillset within your organisation whilst increasing your employee's confidence and feelings of self-worth. Win-win!
Consider internal training opportunities such as mentoring and job shadowing, as well as external training opportunities like training courses and workshops.
Introduce flexible working
Half of employees value flexible working over holiday allowance and salary, according to a survey conducted by online recruitment company Redwigwam.
Flexible working hours or working from home can not only benefit your staff, as the employer you may reap rewards when it comes to keeping hold of valued employees while attracting new talent.
Employers who introduce flexible working hours tend to achieve improvements to their recruitment, by having an edge over their competitors.
By offering flexible working arrangements such as working from home, you tap into a pool of talent perhaps overlooked by others, such as parents with childcare demands who may struggle with a rigid 9-5 working day.
Develop a positive company culture
Company culture refers to the personality of your business, this includes your ethics, values and expectations.
Employees who feel an affinity to their company's culture and values tend to be more engaged at work and less likely to seek employment elsewhere. Developing a positive company culture could mean giving credit and recognition to your employees when its due.
This may simply be a 'well done' email to let your workers know that their efforts are not going unnoticed.
Reward achievements
Although important, salary alone is usually not enough to motivate employees and keep them engaged in their work.
It should come as no surprise that people want to be recognised and praised for their hard work, yet so often managers underestimate the power of simple acknowledgement, and they could be overlooking an effective retention strategy. In fact, companies with a recognition culture have 31 percent lower employee turnover rates than those without.
So, make a point of sharing and celebrating successes within your business and reward good performance from your employees when you see it.
Have regular performance meetings
Hold frequent appraisals to give your staff feedback on their performance and identify areas for growth. As mentioned above, employees want to be recognised and valued for their achievements, so use this opportunity to give thanks and highlight areas your employee has gone above and beyond.
This could also be a good time to talk about career development opportunities and identify training needs. You can then set clear targets for your employee to work towards in the coming year and follow them up in the next appraisal.
Remember, reviews should be a two-way street. Encourage your staff to speak openly about their roles and any issues they may be having, so they can be addressed head-on and solutions can be sought together.
Provide employee benefits
Providing a good benefits package that motivates your employees whilst being cost effective to the business can be great employee retention tactic.
According to research by EBRI, employee benefits are significant in a person's decision to accept or reject a job, with 78% saying that they are very or extremely important in their choice. Furthermore, a study conducted by Willis Towers Watson found that 75% of employees are more likely to stay with their employer because of their employee benefits package.
Death in service insurance is an employee benefit that could offer several advantages to both employers and employees.
It is intended to pay out a lump sum to employee's loved ones in the unfortunate event of an employee passing.
A death in service insurance policy covers employees at no cost to them and may offer peace of mind by ensuring their loved ones will be helped financially in the event of their death.
It is a low-cost way of providing a highly desirable benefit for your employees, which shows you care about your staff and their loved ones. It may also make you more attractive to potential employees during the recruitment process.
You may wish to consider death in service insurance to help protect your employees and ensure their loved ones are helped financially should the worst happen. We provide the means for you to compare death in service insurance quotes from leading providers, quickly and efficiently.