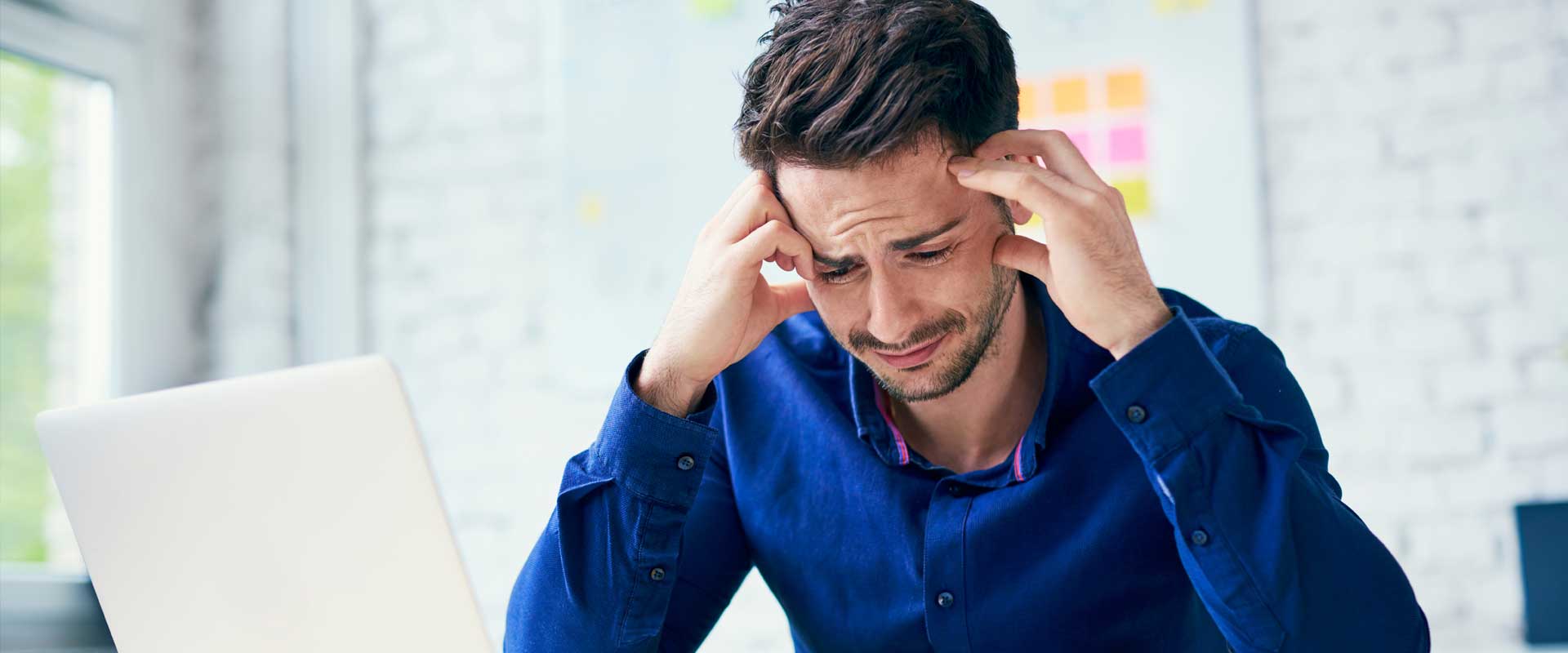 The subject of mental health has been a hot topic in the media lately. With wellbeing initiatives such as World Mental Health Day and Every Mind Matters highlighting the need for mental health awareness and possible solutions to tackle the problem.
Mental ill health will affect one in four people at some point in their working lives.
But despite how common mental health problems can be, people who suffer with mental ill health frequently face discrimination in the workplace and unemployment affects those with mental health conditions more than any other group of disabled people.
While the cost of mental ill-health is not merely financial, mental health problems in the workplace is the leading cause of sickness absence, resulting in a staggering 70 million working days lost each year and costing employers approximately £2.4 billion.
It's therefore vitally important that employers support their staff who are experiencing mental health problems to cope and recover.
What is a mental health problem?
In many ways, mental health is just like physical health. Everyone has it and sometimes it can fluctuate.
Mental health problems range from everyday worries and anxieties to serious long-term conditions that can affect mood, thinking and behaviour. Examples of mental health problems include depression, anxiety, schizophrenia, eating disorders and addictive behaviours.
What causes poor mental health in the workplace?
From a business perspective, poor mental health can lead to staff absence, loss of productivity and increased staff turnover, so it makes sense to promote mental wellbeing in your employees and support those who may be suffering.
But first, it is useful to consider the factors that may contribute to mental health problems at work to implement effective support structures.
Some factors that contribute poor mental health in the workplace include:
inadequate health and safety policies
poor communication and management practices
limited participation in decision-making
lack of control over job role
low levels of support
inflexible working hours
unclear tasks or objectives
high and unrelenting workload
bullying and psychological harassment
Spotting the signs of a mental health problem
Everyone's experience of mental health is different and understanding the signs of poor mental health does not mean you should make assumptions about the state of your employee's wellbeing.
Instead, be mindful of any early warning signs so you can check in on your employees if you spot any.
Some early signs may be:
poor concentration
being easily distracted
worrying more
struggling to make decisions
less interested in daily activities
low mood
feeling overwhelmed by things
tearfulness
tiredness and lack of energy
talking less and avoiding social activities
talking more or talking very fast, jumping between topics and ideas
finding it difficult to control emotions
irritability and short temper
aggressive behaviour
How can companies help their employees struggling with their mental health?
Every employer needs happy and productive staff, so prioritising the mental health of your staff is paramount. If you spot any of the above early warning signs of a mental health problem, it's important to act quickly and implement some support structures, but what does this support look like?
Offer mental health training
According to research conducted at the University of Warwick, although many managers have good intentions, just under half (49%) do not know how to support mental wellbeing in the workplace and only two thirds would know what to do if an employee told them they were struggling.
Promisingly, 77% of managers recognise the need for more support and education around mental wellbeing.
Integrate mental health training into your management training and development programme. Training could take the form of e-learning courses, meetings, or workshops conducted by an external training provider.
Make reasonable adjustments
Employees with mental health problems are protected under employment law and employers can be required to make adjustments to ensure employees aren't disadvantaged by mental health problems or other disabilities.
Reasonable adjustments should be made to help the working lives of your employees. These can include alterations to working hours, remote working, support with workload or time off for counselling.
Create a positive company culture
Just over half (53%) of UK employees have at some point struggled with their mental health or wellbeing and, of these, 80% say their condition has impacted on their work.
Yet just two fifths (41%) of workers felt they could talk openly to their employers about their mental health and wellbeing. The study, conducted at the University of Warwick, found a few reasons for why this may be.
Of those surveyed, more than two-thirds (67%) admitted they did not tell their employer about their mental ill-health because they were too embarrassed (23%), they didn't think their employer could help (24%) or they feared it would harm their career (19%).
It's important to create an open and inclusive company culture where employees feel safe to speak candidly about their mental health. Explain that mental health will be treated in the same way as physical health and that speaking openly about struggling with a mental health condition will lead to support, not discrimination.
For some simple ways you can build and improve your company culture, read here.
Check in regularly
Regularly holding catch-up meetings to monitor work and wellbeing could help you to spot any signs of stress or poor mental health in your employees at an early stage.
Ask employees how they are managing their workloads and if there is anything they want to chat about. A private and informal discussion could be just what they need to feel they can talk in confidence.
Promote work life balance
Employees may overwork themselves as they believe it makes them look better in the eyes of their employers, but this can cause stress, anxiety and eventual burnout. Research shows poor work-life balance negatively impacts the mental health of employees.
A study conducted by the Mental Health Foundation found that when working long hours more than a quarter of employees feel depressed (27%), one third feel anxious (34%), and more than half feel irritable (58%).
When your employees have a healthy work-life balance and a positive working environment, they can be calmer, happier and more motivated. So, encourage your staff to take breaks away from their desks, use their full holiday allowance and finish work on time.
Futureproofing your business
It's important to act on poor mental health in the workplace now. The World Health Organisation predicts that depression will be the world's most common illness by 2030. Employers must tackle the topic of mental health without delay to prevent mental health issues occurring and provide effective support when they do arise.
A happier, healthier and more productive workforce can be the reward for getting it right.
If you're looking for other ways you can support the wellbeing of your staff, take a look at our blog on workplace wellness initiatives you could implement in your business or learn more about supporting staff with depression and managing workplace stress.