A happy employee is a productive one, and many businesses are realising that they can no longer rely on salary alone to attract and retain top talent.
Nowadays, employees appreciate a good company incentives package almost as much as a high salary. In fact, according to a Capita survey, 69% of workers say they'd be more likely to stay with an employer that offers good benefits.
In an attempt to stand out from the competition in an increasingly cut-throat employment market, some workplaces are really thinking outside the box when it comes to employee benefits.
Here are 10 of our favourite weird and wonderful company perks…
Hootsuite
What they do – A social media management platform
The perk – Nap rooms
Who hasn't wished they could sneak off for forty winks during a long day in the office? At Hootsuite this is not only allowed, it's encouraged!
The social media company have installed designated cosy nap rooms with custom lighting for snoozes between those strenuous meetings. To further create a feeling of zen amongst workers, the company also provides a yoga room with complimentary classes during the week.
BrewDog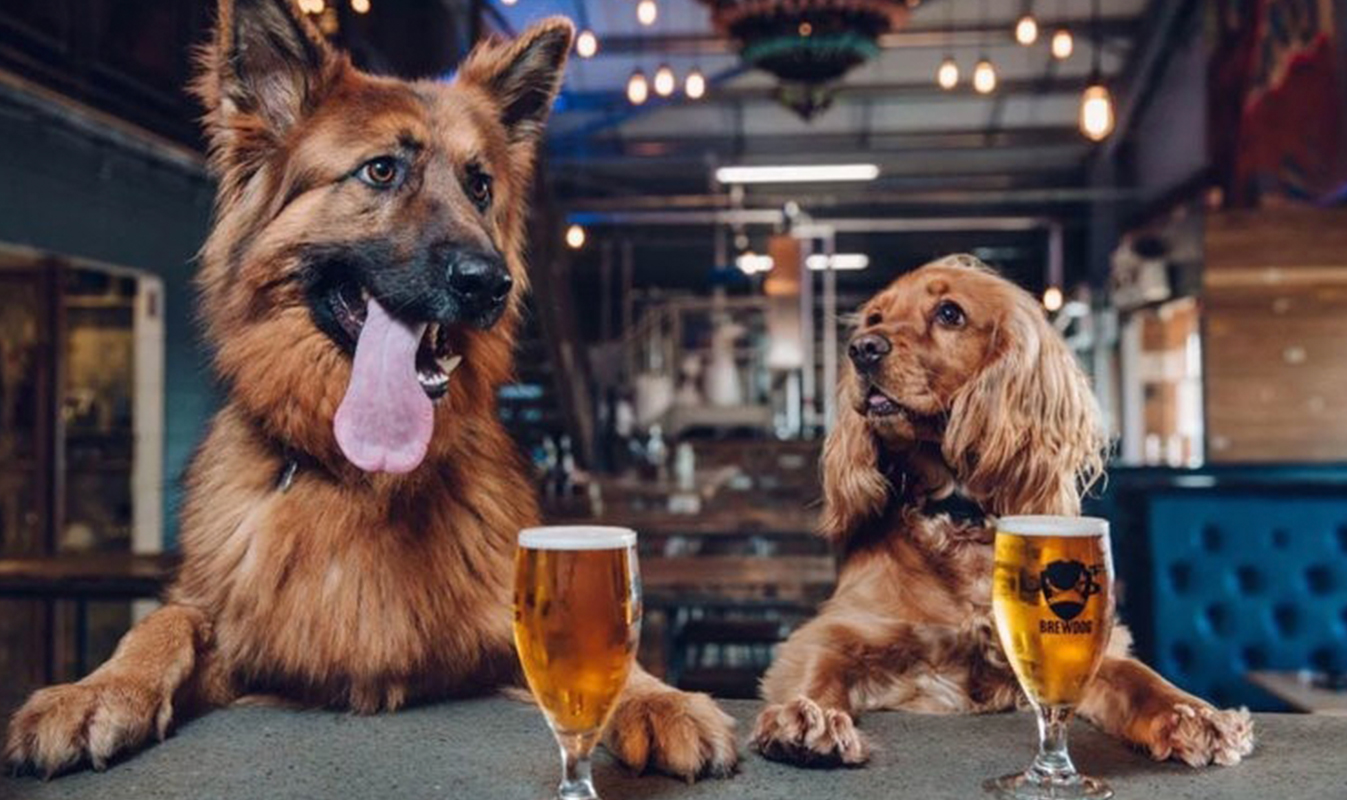 Photograph: BrewDog
What they do – A multi-national brewery and pub chain
The perk – Puppy parental leave
Whether an excitable pup or a nervous rescue dog, welcoming a new pooch into your home isn't always easy, and it can be time consuming getting your furry friend to settle in. While most companies offer maternity and paternity leave, BrewDog went one step further and decided to roll out their parental leave to new pet owners too!
Multi-national brewery and pub chain BrewDog, offer their staff a week of paid leave when they get a new dog, so they can enjoy spending some quality time with their new four-legged family member! And if they can't bear to leave their beloved pooch at home once the week is up, they can bring their dog into work with them!
Apple
What they do – An online search engine
The perk – Egg freezing
Whether this one is weird or wonderful is certainly up for debate! In 2014, tech giant Apple became one of the leaders in the fertility benefit category when they began paying for their female employees to freeze their eggs, in a bid to retain the best and brightest women. The idea behind this perk is to empower women by allowing them to have a successful and fulfilling career as well as a family.
Today, at least a dozen tech companies have jumped on board with similar incentives, including Uber and Yahoo. If this perk seems a bit too 'out there' for your organisation, consider flexible working hours to support parents who wish to have a career and raise a family at the same time.
Starbucks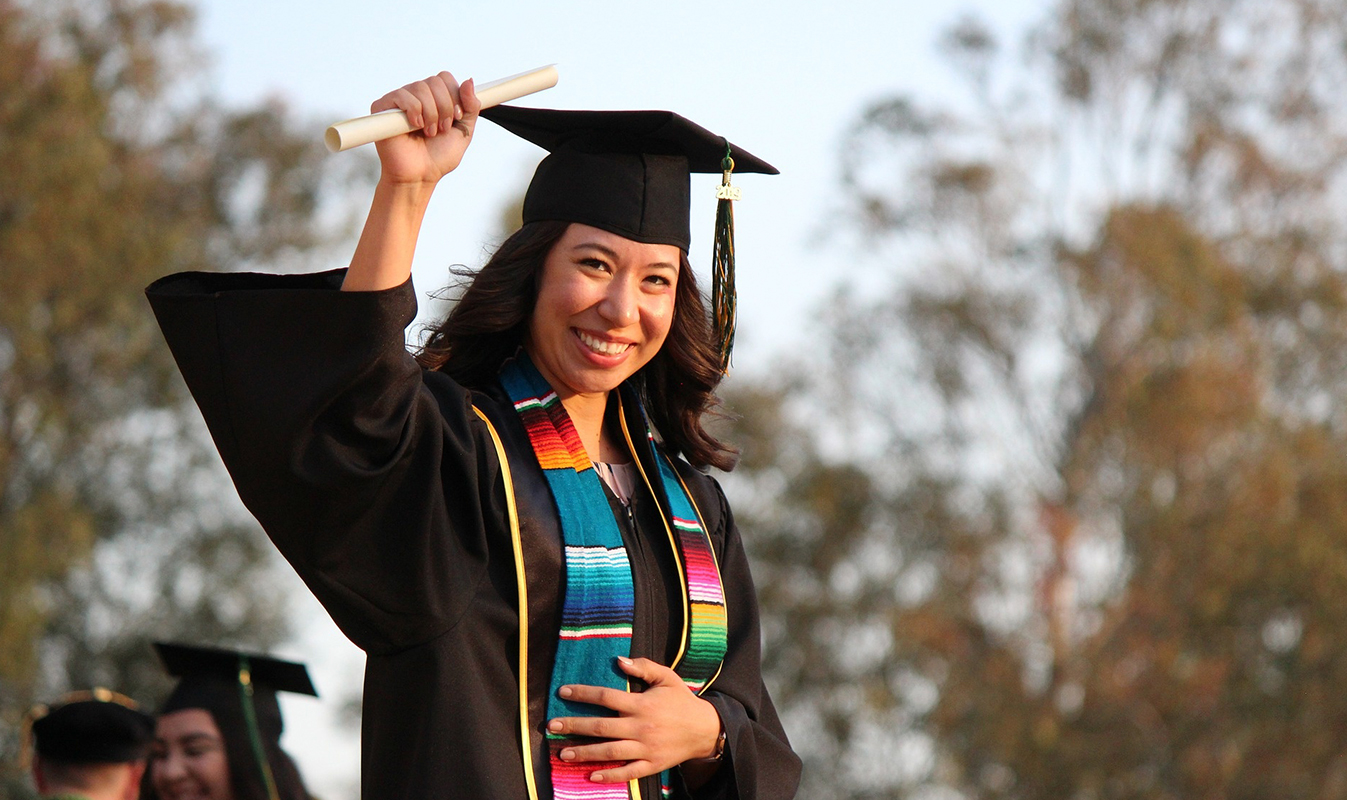 Photograph: Istock
What they do – An American coffee company and coffeehouse chain
The perk - Free higher education
Seattle-based coffee giant Starbucks offer to pay the university tuition fees for their UK employees to study for a Batchelor's degree at Arizona State University!
While not every company can afford such a generous perk, offering opportunities for career advancement is a highly valued employee benefit. According to research by Jellyfish Training, 51% of employees would choose career progression over receiving a pay rise and 33% could accept a 3% pay cut in order to access better career opportunities.
So, the secret to retaining a happy workforce may not be as complicated as you think! Simply invest in your employee's future and in return, they'll invest in your business.
Facebook
What they do – An online social media and social networking service
The Perk – New-parent benefits
We couldn't write this list without mentioning Facebook. The social media marvel offers some brilliant benefits for parents and parents-to-be. New mums and dads get 4 months paid leave to spend time with their new baby and Facebook even gifts employees with up to $4,000 in 'baby cash'.
They also receive $3,000 in babysitting funds for an entire year. Parents can opt to take their maternity or paternity leave any time during the baby's first year, and they will be entitled to four months off.
Netflix
What they do – An entertainment company that streams media and video online.
The perk – Unlimited holiday allowance
The vacation policy at Netflix is simple – there isn't one. Employees at the Silicon Valley firm can take as many days off as they like for as long as they like, providing they keep up to date with their workload. The California-based company believes that they "should focus on what people get done, not how many hours or days worked." But don't think that workers can slack off, as abusing this benefit could get you a one-way ticket out of the door.
World Wildlife Fund
What they do – An organisation focused on wildlife conservation and environmental concerns.
The perk – Panda Fridays
We love this one! Employees at the animal friendly firm are given every other Friday off with full pay to spend time with friends and family, in what is affectionately known as 'Panda Fridays'. Where do we sign up?
Airbnb
What they do – An online marketplace and hospitality service
The perk – $2000 to travel anywhere in the world
Crowned the 'Best Place to Work in 2016', Airbnb gives its employees $2000 per annum to travel and stay in an Airbnb listing anywhere in the world!
As if that wasn't enough, staff are allowed to bring their pets into work whenever they want! Just like their two-legged owners, dogs at Airbnb are given their own their own badges to scan in every day and show up in the company's internal database.
Spotify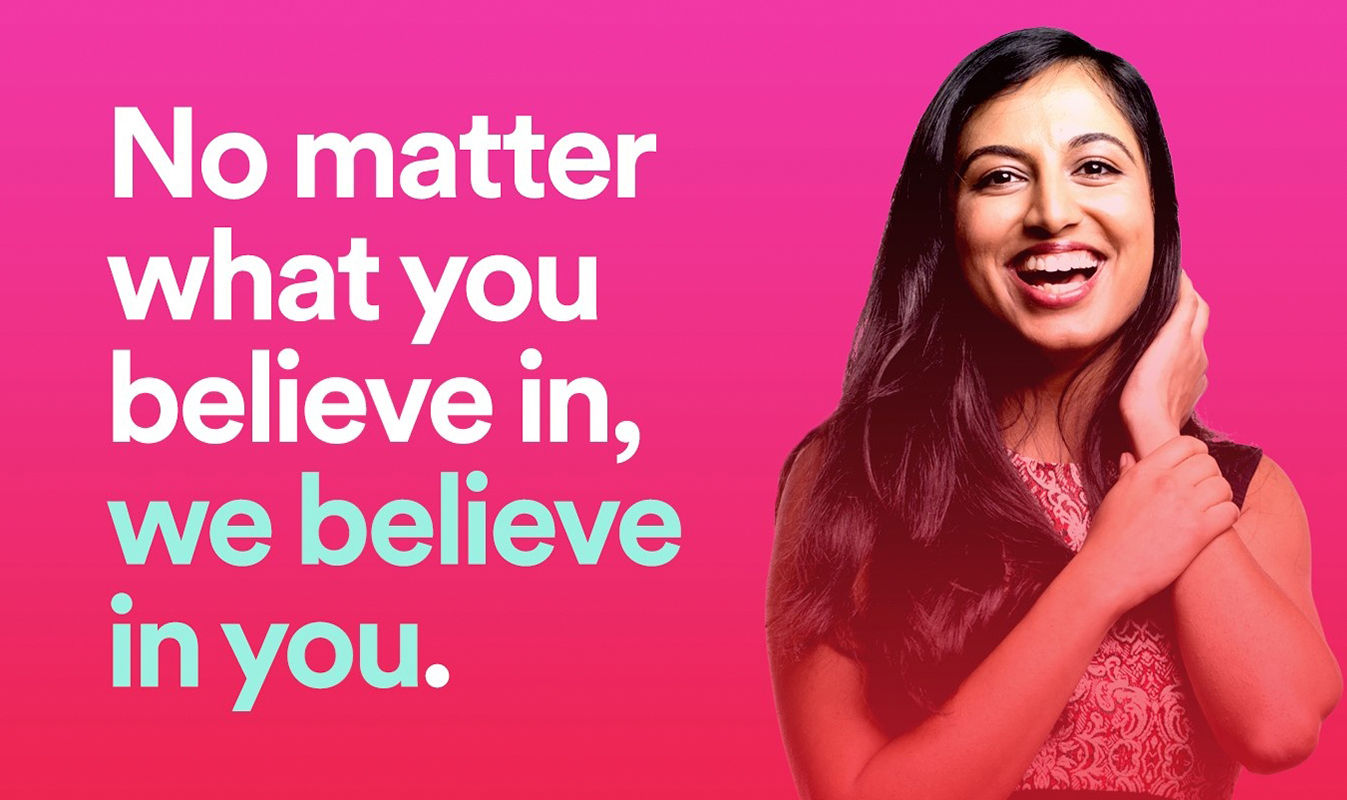 Photograph: Spotify
What they do – An international digital music streaming service.
The perk – Flexible public holidays
To allow employees to 'celebrate to their own beat', music streaming service Spotify have implemented a flexible public holiday policy. Public and religious holidays are no longer set days off at any office within the Spotify family. Instead, employees can choose to take time off on the days most important to them.
For instance, someone who does not celebrate Christmas can choose to work that day and swap that time off for another date that is important in their religion such as Diwali, Yom Kippur or Eid. Not religious? Why not take the day off to spoil your kitty on International Cat Day?!
Glass Digital
What they do – A cloud storage company
The perk – Duvet days
Ever woken up on a morning and wished you could just stay in bed all day, watch films and eat lots of snacks? Digital marketing agency, Glass Digital lets you to do just that! Glass digital allow staff to take a set number of days off per year at the last minute, giving employees flexibility to stay at home when they don't feel up to going to work, the weather is bad or there are transport issues.
For employees, duvet days take the guilt out of taking time off to recharge batteries, sleep off the night before or attend to anything else life throws at them. For businesses, it can reduce the number of employees pulling a sickie when they're not really ill, creating a working environment that's more open and transparent. Back to bed it is!
While weird and wonderful benefits like unlimited holidays and free massages might make you stand out from the crowd during the recruitment process, less extravagant perks can be just as effective.
Death-in-service insurance, which pays out a lump sum to loved ones if an employee passes away, is the second-most-valued benefit after private medical insurance, according to a 2016 survey conducted by Employee Benefits.
It can be a low-cost way of providing a high value benefit for your employees which offers valuable peace of mind for your staff.
Protect My People lets you compare policies from leading death in service providers without the need to contact multiple providers individually.
Click here to start the quote process now, or if you'd like more detailed information about how the process works, visit our guide on how to buy death in service insurance.