It could be the stuff of dreams for those slogging in dull, insipid offices for 8 hours a day. Gone are grey walls, vertical blinds and carpet tiles, these companies really know how to design a cool working environment.
Here's a list of our favourite wacky and wonderful workplaces in the UK. Which one is your favourite?
Innocent Drinks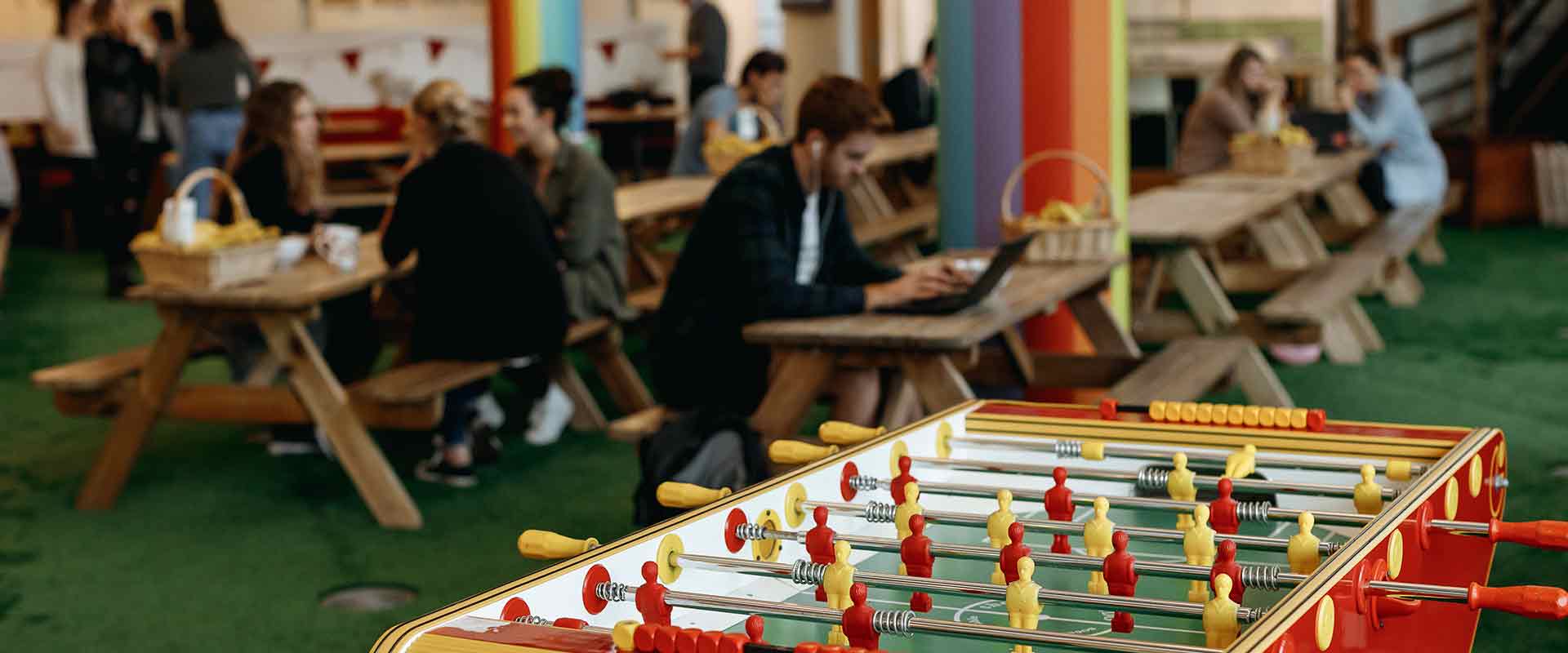 Image by Innocent Drinks



Where? London


What? A quirky company known for its fruit juices and smoothies

What Makes It So Cool? With picnic benches, bunting and AstroTurf floors, you'd be forgiven for thinking you'd come to a village fair in the Cotswolds, not an office in central London. Furthermore, employees in the affectionately known 'Fruit Towers' get >free breakfast and an unlimited supply of smoothies every day. What's not to like?!



UKFast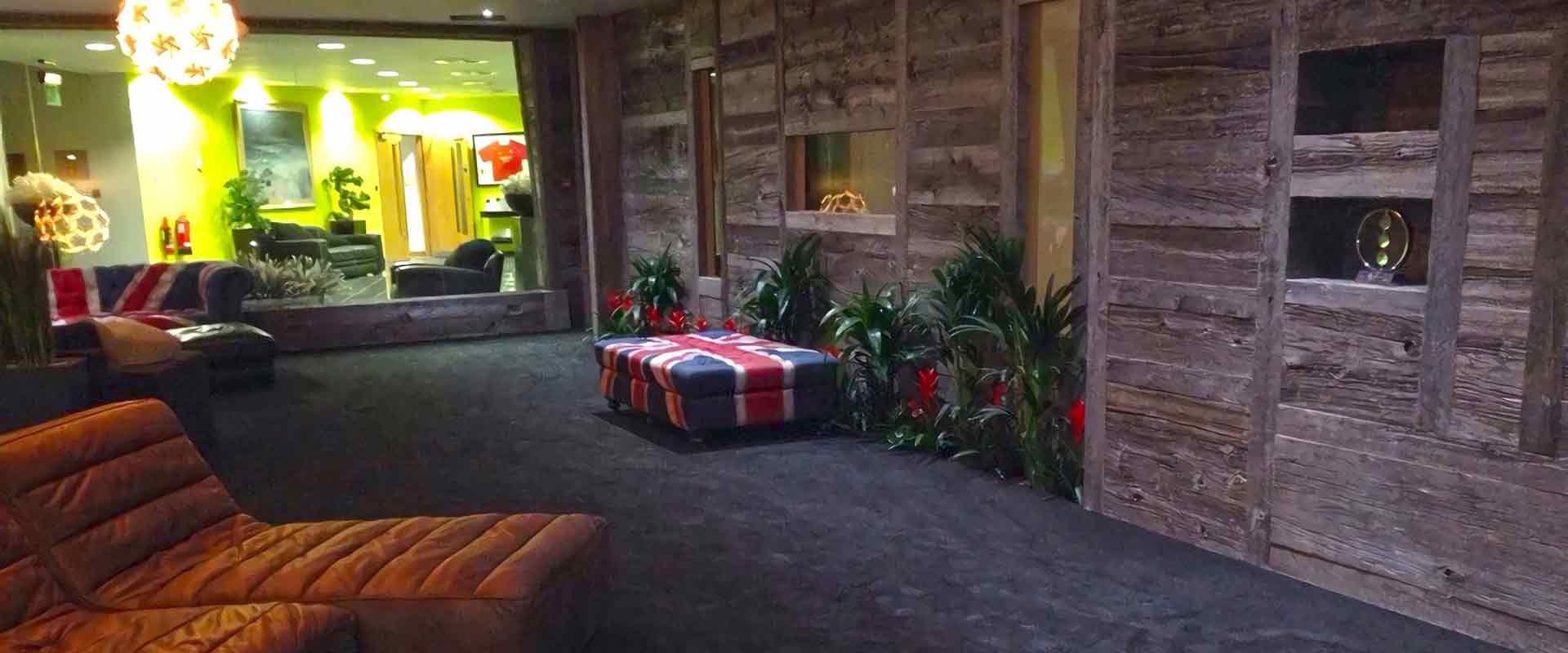 Image by UKFast



Where? Manchester


What? A privately-owned hosting provider

What Makes It So Cool? Named the best workplace in Manchester and the fifth best in the UK, this trendy office boasts a steam room, crèche and dedicated training and education space. A giant chess table greets you as you enter the office, and staff can take advantage of a fully equipped recording studio, bar and onsite gym.



Auto Trader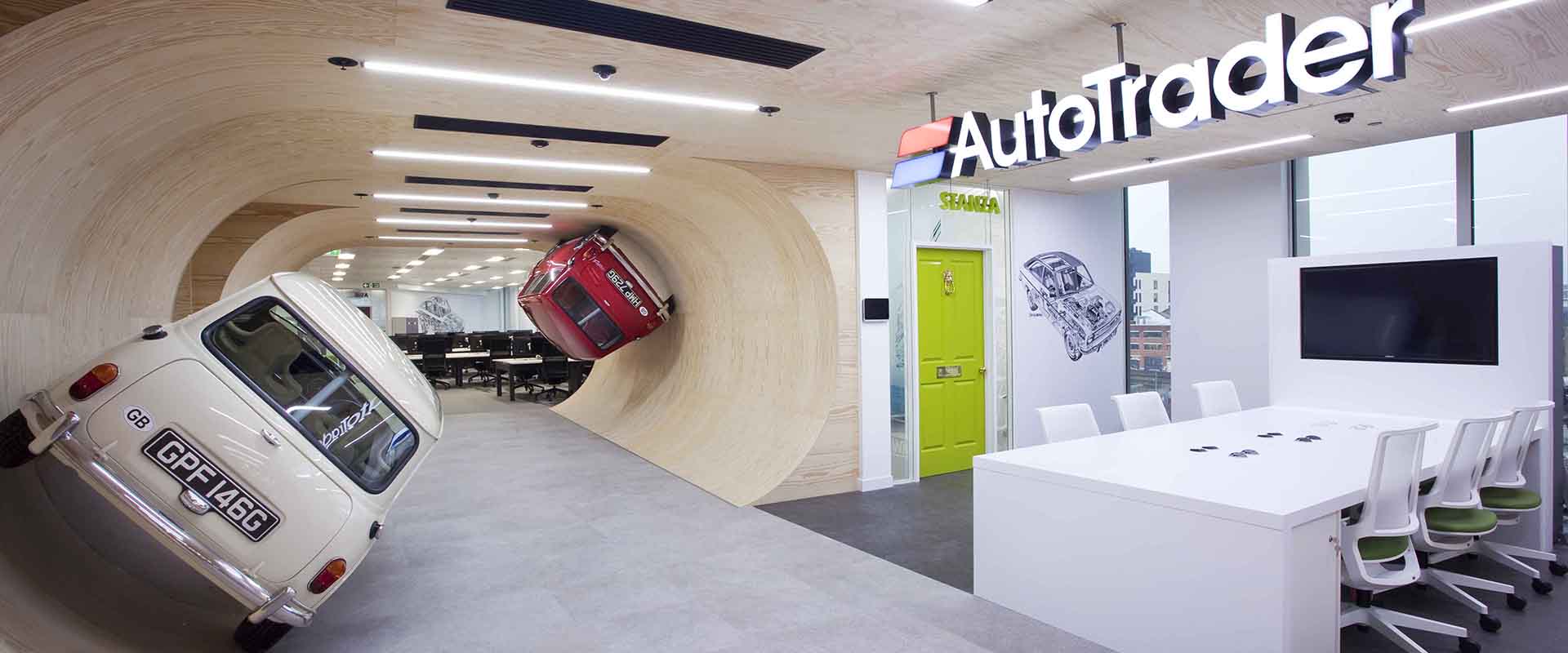 Image by Auto Trader



Where? Manchester
What? A digital marketplace specialising in the buying and selling of new and used cars

What Makes It So Cool? Full of actual Minis, camper vans and vintage Jaguars, Auto Trader's Manchester office really is a car-lover's paradise. Packed with pool tables, ski-lodge inspired chill out zones and a skateboarding full-pipe, it's not a bad place to spend your 9-5.



Virgin Money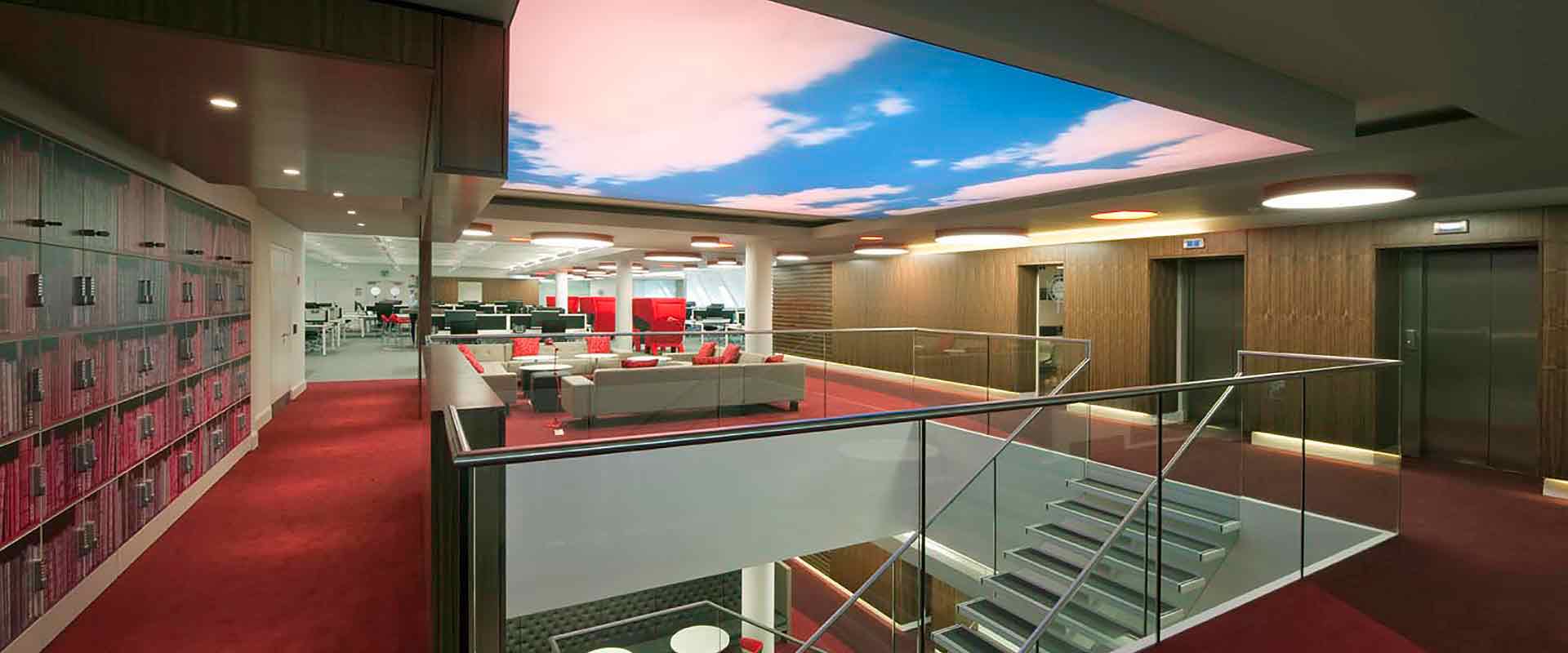 Image by Virgin Money



Where? Edinburgh
What? A UK-based financial services company

What Makes It So Cool? The eye catching indoor sky provides a welcome distraction from the typical Edinburgh weather and is thought to encourage creative thoughts amongst employees. The open plan design allows for interaction between departments, and numerous chill out zones provide the perfect place to meet and gather ideas.



Rentalcars.com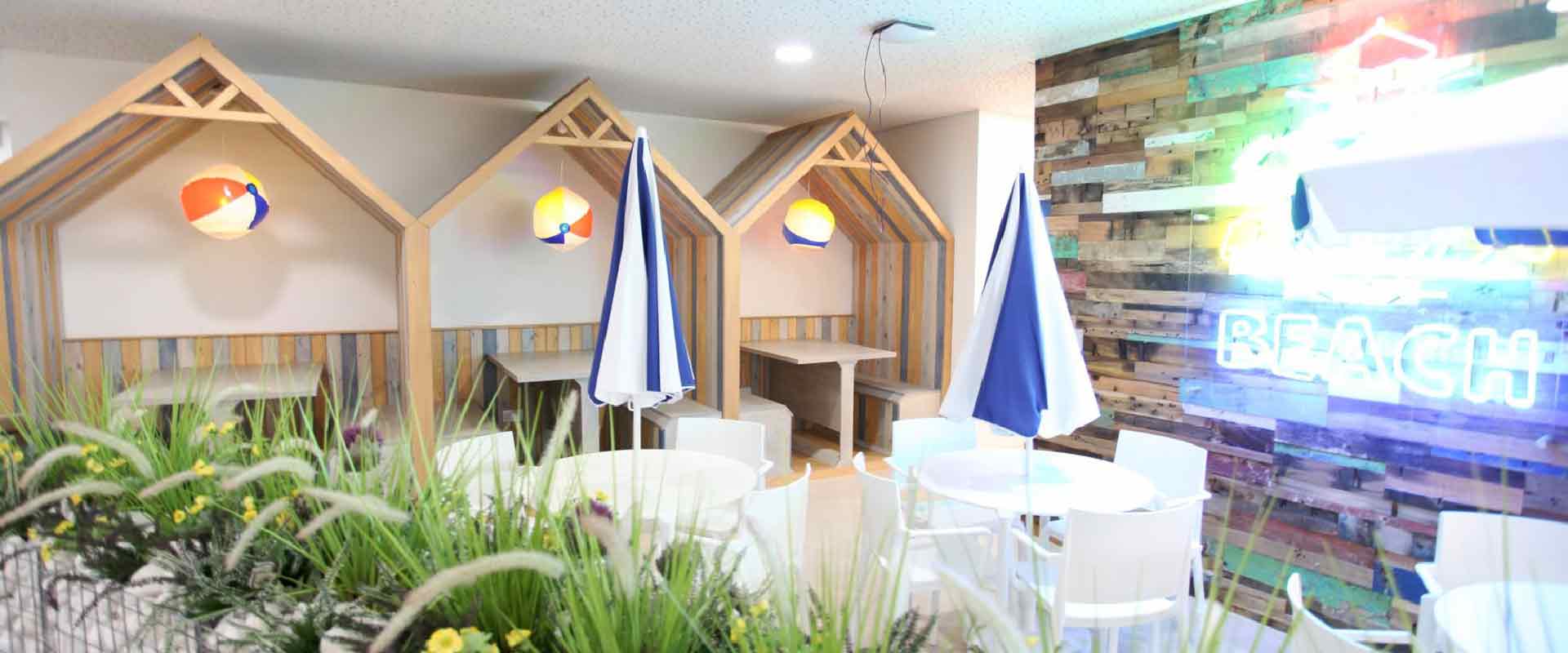 Image by Rentalcars.com



Where? Manchester
What? An online broker specialising in car rentals

What Makes It So Cool? Featuring an indoor park, a rooftop beach and an open-air cinema, this just may be the coolest office on our list. Staff are treated to free breakfasts, an on-site Starbuck's and with a complimentary all-day salad bar, there's really no excuse for not getting your 5-a-day!